Page 8 - IRAS2021_020621
P. 8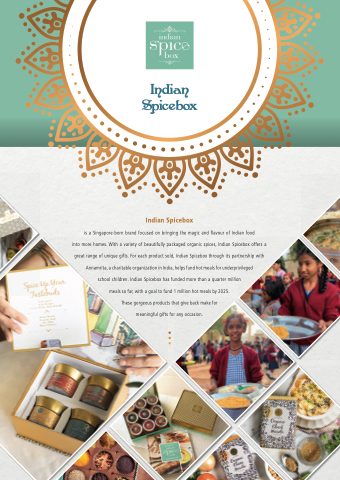 Indian Spicebox
                     Indian Spicebox
is a Singapore-born brand focused on bringing the magic and flavour of Indian food
into more homes. With a variety of beautifully packaged organic spices, Indian Spicebox offers a great range of unique gifts. For each product sold, Indian Spicebox through its partnership with Annamrita, a charitable organization in India, helps fund hot meals for underprivileged school children. Indian Spicebox has funded more than a quarter million
meals so far, with a goal to fund 1 million hot meals by 2025.
These gorgeous products that give back make for
meaningful gifts for any occasion.